Welcome to Anchor24!
Anchor24 was created to offer enamel pins and home decor that bring happiness to people everyday.

The anchor represents stability and strength. It symbolizes a brilliant happy life. The number twenty four signifies strength and success.

Every item is thoughtfully designed in San Francisco, CA with L❤️VE.

-Ryan Leonard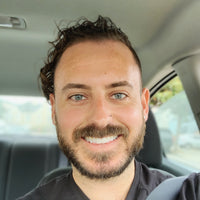 Reviews
⭐️⭐️⭐️⭐️⭐️

So fast - loved the entire shopping experience! Easy  checkout (texted my phone a code and I didn't have to input anything). Emailed me when it shipped and also when my package was out for delivery.

Jaime A.
⭐️⭐️⭐️⭐️⭐️

The "unboxing" experience was A+++!! Loved the little canvas bag that was decorated with a handwritten card. Soooo necessary to build a brand in today's environment. That's how you build loyal clients!

Matt H.
⭐️⭐️⭐️⭐️⭐️

I LOVE my pins! There are some many to choose from I had to limit myself to 4. I was pleasantly surprised by how fast my pins came. The packaging is great and they all came in a cute rainbow pouch. To top it off I received a handwritten note thanking me for my purchase. The pin colors are bright and vibrant. The quality is A+ I'm so excited to show off my new pins to friends and family. I will be back for more.

Ernie Z.
⭐️⭐️⭐️⭐️⭐️

My Anchor hat fits perfectly and I love it! Ryan's work is high quality and incredibly detailed. From placing my order to delivery I was updated and shipping was on time. Ryan even packaged my items with creativity and care. I highly recommend Anchor24 for yourself or gifts for loved ones!

Karen B.
⭐️⭐️⭐️⭐️⭐️

Anchortwentyfour has the cutest pin designs. All pins are designed in San Francisco, which is a major plus! I also recently purchased the anchor hat in black & Navy and the fit was perfect! Shipping was fast and pins were great quality! Definitely ordering again.

Vanessa M.
⭐️⭐️⭐️⭐️⭐️

I absolutely love my pins that I ordered! I am obsessed with avocados and mimosas so these were perfect! Haha I also love my bonus SF pin that I received, so cute! The quality of the pins and the packaging are great! The shipping was very fast and easy. I can't wait to pin these to my jean jacket! Thank you!

Natasha S.
⭐️⭐️⭐️⭐️⭐️

Love love love my pins! Premium quality and fast shipping! Will definitely be ordering more.

Sarah H.